This is a collection of interviews and online-chats that Tim has done over the years. Some of these were online at one point or another but are not anymore. Those I have restored from my downloads. Others, that are still online, I simply linked to. Since some webmasters keep moving their files around, thus causing my links not to work properly, I have pasted some of those "moving interviews" onto new pages and linked to my pasted versions. No copyright infringement is intended in any of those cases, it was done merely for practical reasons. The original copyright-owner is always clearly mentioned in the index in the left frame.
Those that - as far as I know - have only been available in print, I have typed up. Of course those are usually accompanied by lots of colorful pictures. Scanning in all of these would have turned this into a very huge page that takes a long time to load. So if you want those, I'm afraid you'll have to backorder the magazine in question. Issue-#s have been provided where available to facilitate this procedure.
I would also appreciate it, if everybody that has an interview not featured here in print or knows of an interview not featured here that is online somewhere, shared it  with me, so that I can update the archive and make this as complete as possible.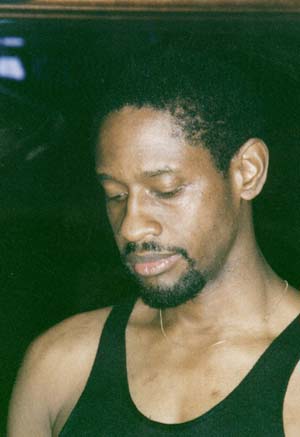 Tim Russ on the Seatrek-Cruise 1999, picture © Maria Nausch
Where can one order these back-issues?
For Starlog (and all specials published by Starlog Press, including the Voyager-Magazines): Starlog Group, Inc., 475 Park Avenue South, New York, NY 10016.
For Star Trek Monthly: Titan Books Limited, 42-44 Dolben Street, London SE1 0UP, U.K.
For Cinefantastique: P.O.Box 270, Oak Park, Illinois 60303, or 1-800-798-6515; http://www.cfq.com
For TV Zone, Starburst, Cult Times: Visual Imagination Limited, POBox 156, Manorville, NY 11949; http://www.visimag.com
For Dreamwatch: dreamwatch@dreamwatch.co.uk, +44-1273-232922, Suite 6, Image House, 9 Jew Street, Brighton BN1 1 UT, U.K.